JUGHEAD'S
Cafe racer

Here's the Pictures of my 69 T500 Cafe Racer.Modifications Include:
34mm Mikuni Carbs
Billet Intakes
Uni pod Filters
Milled Heads
J&R Chambers
Redwing Shocks
GT Front End
GS550 Drilled Discs
GS550 Calipers
Nissin 5/8 Master Cylinder
Fiberglass Rear Fender and Side Panel
Euro GP Bend Handlebars (Thanks Gordon!)

Not Finished Yet.Still have a Few things Planned Like a Set of Moo's Reeds.
What's that under the bike Juggie?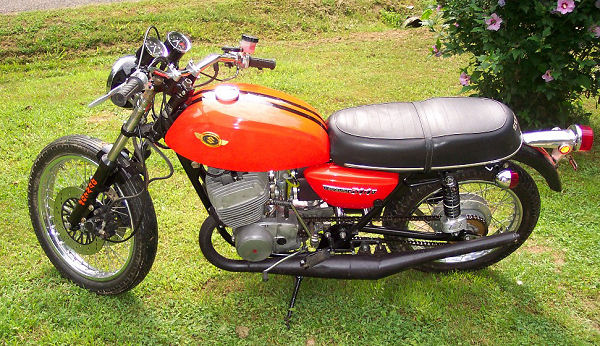 Muzza's interpretation of the ideal Cafe